NOYES, Alan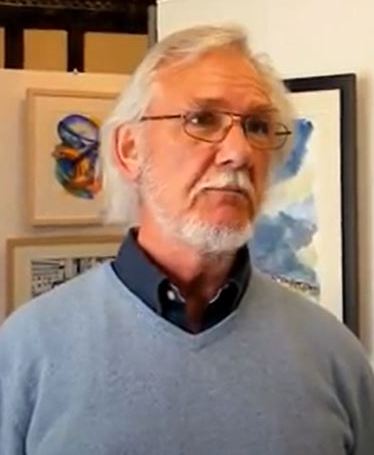 Alan Bissett Noyes was born at Ipswich in November 1942, son of George James Noyes and his wife Elsie Evelyn Violet née Bissett (5 June 1901-14 July 1983), who married at Woolwich, London in 1924. Alan was educated at Southend School of Architecture, gaining a Diploma in Architecture and is a chartered member of the Royal Institute of British Architects. He married at Coventry in 1969, Rita E. Hardwick. After retiring from his career as an architect, he now works as a professional artist from his studio set in the heart of the Suffolk countryside at Chedburgh, near Bury St Edmund's. Chairman of the Royal Water Colour Society Friends in East Anglia, now the Society of East Anglian Watercolourists, his medium is watercolour using a wet into very wet technique. He derives his inspiration from local surroundings and from the wide-open land and seascapes of East Anglia. In 2007, Alan was Artist in Residence at the Bermuda Masterworks Foundation and held a successful exhibition following his residency, he has also exhibited at Snape Maltings, Suffolk and regularly at the Dockyard Gallery in Bermuda and in 2009, with four Bermuda artists, celebrated the 400th anniversary of Bermuda's maritime history. A member of the Society of East Anglian Watercolourists and a founder member of the Stour Valley Group and Clare Art Club, running a local watercolour class for beginners and improvers and occasionally conducts workshops with local art groups. His work is held in private collections in the UK, the USA and in Bermuda including The Bermuda Masterworks Foundation Permanent Collection.
---
Works by This Artist
Chatillon Roof Tops

Watercolour
28cm x 38cm

Dawn

Watercolour
56cm x 38cm

Hat Stack

Watercolour
56cm x 38cm


Grey Morning, Aldeburgh

Watercolour

Last Night of the Proms

Watercolour.