GRUBBE, Lawrence Carrington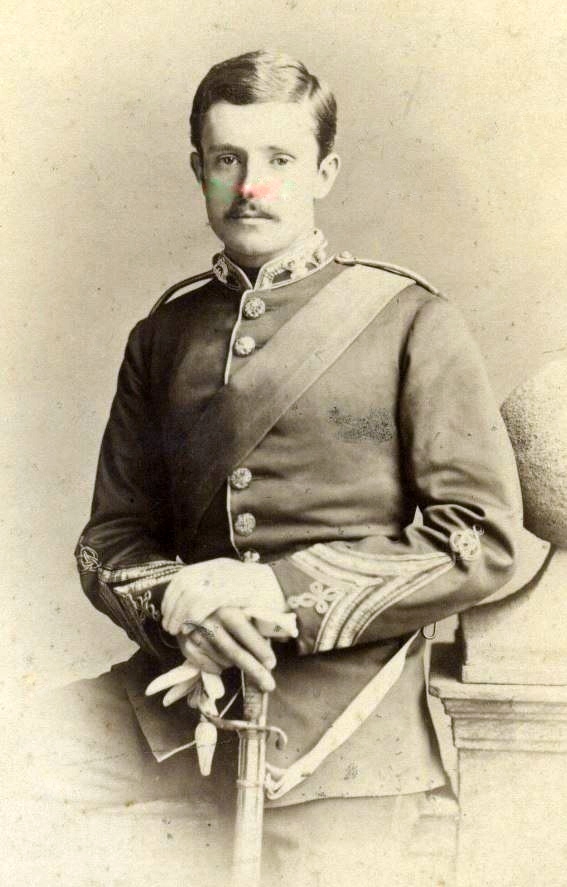 Lawrence Carrington Grubbe was born at Southwold, Suffolk on 29 August 1854, seventh of the twelve children of wealthy John Eustace Grubbe (14 June 1815-11 December 1899), magistrate, parliamentary agent and mayor of Southwold, and his wife Julia Catherine Hall (1 September 1820-12 March 1901), daughter of Revd George William Hall, DD, Master of Pembroke Hall, Cambridge, who married at Holywell Church, Oxford on 25 March 1845. Lawrence's father also had a house at 29 Holland Park, London where the family often resided. Educated at Eton and admitted to Trinity Hall, Cambridge on 3 February 1872 and was a captain in the 16th Regiment who, on his retirement, took up painting. He exhibited at the Royal Academy also showing at the London Salon. A member of the Ipswich Fine Art Club 1889-1905 from Southwold but does not seem to have exhibited. He married at St Mary's Church, West Hampstead, London on 23 June 1909, Marie Ellen Seymour Lucas Marie Ellen Grubbe, daughter of John Seymour Lucas. Lawrence Carrington Grubbe died at his home at 96 Abbey Road, Hampstead, London on 11 January 1912, aged 57, and buried at Southwold, leaving a widow and a daughter Margaret Julia Maria Grubbe.

Royal Academy Exhibits
from 2 Margravine Gardens, West Kensington, London
1893 A Game of Draughts
from Southwold, Suffolk
1907 805 Happy Little Maiden, She!

---
Works by This Artist
John Eustace Grubbe, Mayor of Southwold

Oil on canvas
1891
107cm x 86cm

Little Red Riding Hood

Oil on Canvas
1909
167.7cm x 101.7cm

Park Lane, Southwold

Watercolour
Titled and dated on recto '1899'
16cm x 23cm

Spaniel

Watercolour
Signed 'L. C. Grubbe'
29cm x 39cm

Spring in Wales

Oil on panel
Titled and named in pencil verso
26cm x 35cm