STOKES, Antony Scott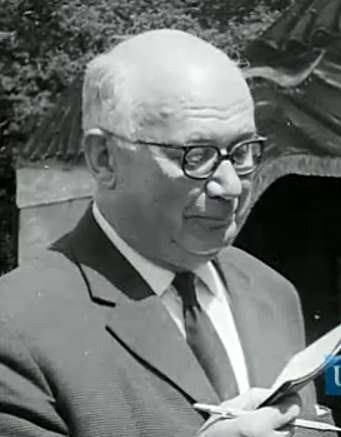 Antony Scott Stokes, was born at Colnethorpe, 2 West Drive, Streatham, London on 8 December 1898, fifth child and second son of Philip Folliot Scott Stokes (1853-1923), barrister-at-law, and his wife Mary Fenwick, daughter of Richard Christopher Rapier of Ipswich, who married at Wandsworth in 1884. In 1901, a 2 year old, living at West Side, Streatham, with his parents, 48 year old Philip and 39 year old Mary and his five siblings, including his brother Richard Rapier Stokes, who was later Member of Parliament for Ipswich the other siblings were Judith Mary 9, Susan 7, Esther Mary 5 and newly born Mary, all born at Streatham. A director of the family firm of Ransomes & Rapier Ltd., of Ipswich and the sponsor of the Hintlesham Musical Festival at his home at Hintlesham, Suffolk. He married at Chelsea, London in 1933, Dorothy Mary Bostock, daughter of Thomas Maurice Bostock, she was born at Nowshera, Bengal, India on 16 March 1913 and died at Layer-de-la-Haye, Essex on 25 June 1985, but later had a scandalous divorce, they had no issue. A member of the Ipswich Art Club 1944-1970 and exhibited oil paintings from Hintlesham Hall in 1944, two works 'Constantine Cottage' and 'Trevose Head', in 1945 'Chapel Tregurrian' and 'Herringbone Wall Garden', in 1946 'From the Hill House, Otley' and 'Watergate Bay', in 1947 'Newquay from the North' and 'Dumyat from Keir', in 1948 'Mother Ivy Bay, Padstoe' and 'Sproughton Mill Cottage' in 1949 'African Harbour, Bone', in 1951 'Lion Rock, Newquay', in 1952 'Coddenham Church from the Rectory' and his last in 1954 'Castello Vitorino Colonna'. He died at Hintlesham Hall on 19 July 1970.


Sir (Frederick) Wilfrid Scott Stokes (1860–1927), civil engineer and inventor, was born at 28 Huskisson Street, Liverpool, on 9 April 1860, the fifth and youngest son of Scott Nasmyth Stokes (1821–1891), barrister and inspector of schools, and his wife, Emma Louisa (1820–1896), youngest daughter of Benjamin Walsh, publisher, of Worcestershire. His brothers included Philip Folliott Scott Stokes (1853–1923), father of the engineer Richard Rapier Stokes M.P., the artist Adrian Scott Stokes, and architect Leonard Aloysius Scott Stokes.
---
Works by This Artist
Boating at Windsor

Watercolour
24cm x 33cm