SMYTHE, Ernest William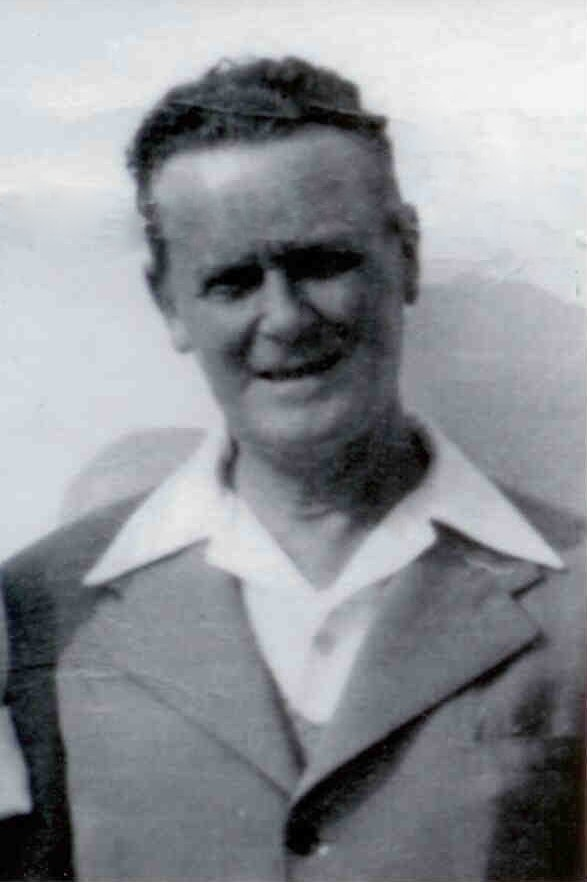 As William Ernest Smyth, he was born at 13 Commercial Road, Ipswich on 9 April 1874 but was not baptised at St Michael's, Ipswich until 23 October 1885, when his birth date is given as 17 February 1874, youngest son of artist Thomas Smythe [q.v.] and his wife Jane née Pearse (1841-1919). A member of Ipswich Art Club 1895-1898, exhibiting from 119 London Road, Ipswich in 1893, eight watercolours 'Wet Weather', 'Gone Away', 'Eccles Church, Norfolk', 'Clifton Moor', 'Stormy Weather', 'Cottages at Whitton', 'In the Trenches' and 'The Challenge', in 1897 from The Laurels, Wherstead Road, Ipswich and in 1898 from 19 Berborough Street, Pimlico, London when he had six watercolours on display 'Among the Pines', 'Sunset', 'A Golden Bank', 'The Rest' and 'Dragons passing through London' and was a regular exhibitor. He married at Fulham, London on 8 March 1897, an Ipswich girl, Amelia Ellen Sage. In 1901, a 26 year old artist/painter, living at 18 Queen Anne's Gate, Acton with his 26 year old wife; staying with them were his mother and father. A book illustrator 'The Human Mole' (Colin Collins 1909) and later an examiner for the Royal Drawing Society becoming noted for his black & white artistry, contributing to 'The Sketch' in 1896 and 'The Illustrated London News' in 1899. He first went to America arriving in New York City on 25 May 1909. Smythe was a frequent contributor to 'Chums' magazine 1910-1919. For a time he performed on stage according to 'Variety' of July 15, 1911:-
'Ernest Smythe, the London black and white artist, who distinguished himself during the Boer War by his realistic drawings, is going into vaudeville. He works on life six figures and draws with both hands at the same time. His opening was fixed for the Croydon Hippodrome this week.'
In 1911, an artist & landscape painter, living at 70 Frithville Gardens, Shepherd's Bush, London with his 36 year old wife Amelia. He enlisted in the forces during World War One, serving in the Suffolk Regiment, but on 27 August 1916 he and his wife emigrated to the United States of America, sailing from Liverpool on the Cunard 'Cameronia' for New York arriving on 5 September. At some point he moved to California as in 1923 his address was 843 North Magnolia Avenue in Burbank, and is still listed there in 1946 but in the 1939 and 1944 directories is listed at 6722 Lemp Avenue, Van Nuys, North Hollywood. Working for Walt Disney, where he directed a short film 'Monkey Love' (1917) and was the set designer for 'The Land of Oz' the prequal to 'Wizard of Oz' and had 18 film credits for his animation. A member of Painters & Sculptors of Los Angeles, exhibiting 'Bark ní Rags' in 1931. On 9 February 1940, as Ernest William Smythe, he became a naturalised U.S. citizen and died at Los Angeles on 22 August 1950. His watercolour 'Felixstowe Pier' was shown (item 69) at the centenary of the Ipswich Art Club in 1974 and his watercolour 'Bourne Bridge, Ipswich' was sold at auction in 2006 for $360 US.
---
Works by This Artist
Crossing the Cavery

Oil
Suffolk Regiment Museum