LOFTHOUSE, Nigel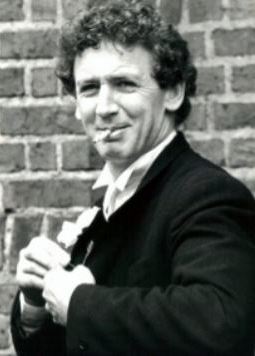 Nigel Charles Lofthouse was born at co. Durham on 10 May 1946, youngest son of Charles Ward Lofthouse (21 July 1900-4 December 1962) and his wife Doris Marjorie née Ward (9 December 1900-10 February 1986), who married at Stockton, Durham in 1929. Nigel started out as a graphic designer in the early 1960s, moved on to making jewellery, handbags, belts and finally to designing and making furniture in the late '80s. His pieces were usually made as a limited edition of 20 and could be bought at Liberty of London and Artizana of Manchester or privately commissioned. African influences were evident, as was a flair for pattern, colour, and extraordinary combinations of materials. A member of Butley Mills Studios near Orford, Suffolk. Nigel Charles Lofthouse died at Woodbridge, Suffolk on 29 March 2012.
---
Works by This Artist
Pedestal Table

Black dyed and limed, oak top with inlaid hand-painted leather.