HENDERSON, William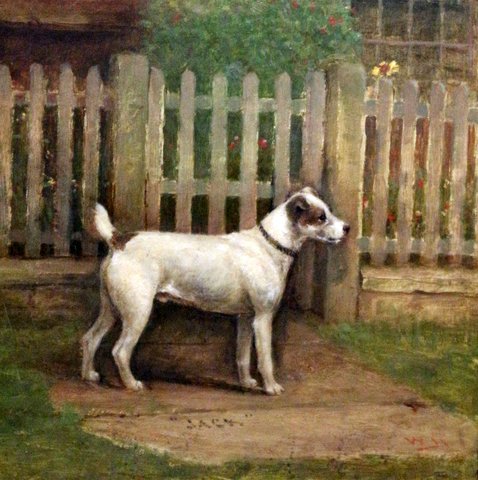 The 'Ipswich Evening Star' of 19 November 1887.
'William Henderson, artist, Newmarket, sued -- Reynolds for £10. 10s., value purchase of picture of a race horse, which he alleged the defendant ordered from him. The defendant denied, and at once returned the picture unopened - Mr Palmer appeared for the plaintiff, and Mr J. Rogers for the defendant. - His honour gave for the defendant with costs.
The only animal artist William Henderson that I have been able to find within this date, but as far as I know had no connection to Newarket, is -
William Henderson, was born at Whitby, Yorkshire in 1844, second son of William Henderson, a sawyer, and his wife Esther née Tate, who married at Whitby in 1840. In 1851, a 6 year old, living at Church Street, Whitby with his parents, 41 year old William and 36 year old Esther, with an elder brother Robert 9 and they were still there ten years later. but the two sons were elsewhere. William married at St Mary the Virgin, Whitby on 26 December 1869 when William was living at Oswy Street, Whitby, 24 year old Sarah Woolner of Paddington, London. In 1881, a 36 year old 'artist, animal painter', living at Egton, Whitby with his 35 year old wife Sarah, and their children Arthur 9 and Emma 7, both born at Whitby, William Edwin 5, born at Great Marlow, Buckinghamshire and newly born Mildred Amy born in Yorkshire. By 1891 they had moved to Heathwood, Goathland, Whitby with the addition of a 9 year old son Arthur. He died at Goathland, Whitby in 1904.
---
Works by This Artist
Unloading the Catch, Whitby Harbour

Oil on canvas