FRASER, Jeremy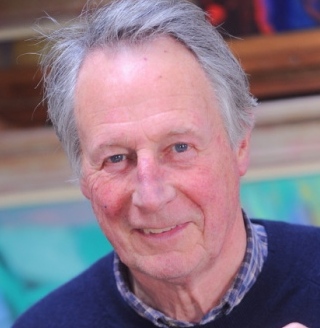 Jeremy James Fraser was born on 4 March 1942, son of James Fraser-James (1911-1964) and his wife Vera Sybil née Finch (8 October 1910-1996), who married in 1940. Giving his address as Shute Cottage, Don Head St Mary, Shaftesbury, Dorset, he emigrated to Canada in 1960 but after two years working in a Canadian paper manufacturing business, returned home taking a position for the same company in the UK. Jeremy then joined brewers Watney, Mann and in 1966 was a 25-year-old brewery trainee living at Manson Place, Southwest London and then going on to sell advertising on the 'Economist'. Jeremy then started a business in agricultural contracting, coming to Suffolk in 1968 and renting a cottage at Tattingstone, near Ipswich. In 1971, he took a 17-acre farmhouse not too far from the River Stour, developing a small but successful farming operation, with a pig-breeding unit and 500 bacon pigs. In the late 1970s, together with a friend, Martin Storey (1940-2008), started importing and selling high-pressure water pumps from Denmark which occupied him until about 1990. In his late forty's, Jeremy took a two-year course at Ipswich Art School 1988-1990 and began painting seriously, having an exhibition at Cobbold & Judd Gallery. As Jeremy Fraser, he has also painted in Spain, France and Ireland but has especially depicted the river marshland and beach at Shingle Street in Suffolk. His mixed exhibitions include the Royal Academy Summer Exhibition also showing at the New Grafton Gallery from 1990; Cinema Gallery, Aldeburgh, Suffolk; Haste Gallery, Ipswich; and at the John Russell Gallery, Ipswich since 1994 who gave him a solo exhibition in 2000. He married at Ipswich in 1978, Avery St George Backhouse née Burrell and in 2014 was living at Tattingstone, near Ipswich.

Royal Academy Exhibits
from Stutton Vale Farm, Tattingstone, Ipswich
1996 1279 La Motte, Orchard – oil


Note: there is a Jeremy John Fraser who was born at Totnes, Devon on 13 May 1942 and died at Torbay, Devon in 1996 with whom he is sometimes conflated.
---
Works by This Artist
Inverlussa, Jura

Abstract

Oil on canvas
Signed
74cm x 99cm

Delphiniums

Oil on board
Signed to the back
61cm x 52cm

Leiston Abbey

Oil on canvas
Signed and dated '94 verso
77cm x 91cm

Spring Woods Freston

Oil on canvas
Signed, titled verso
93cm x 102cm

Rain

Oil on canvas
Signed and dated '14
76cm x 101cm