PAGET, Sidney Edward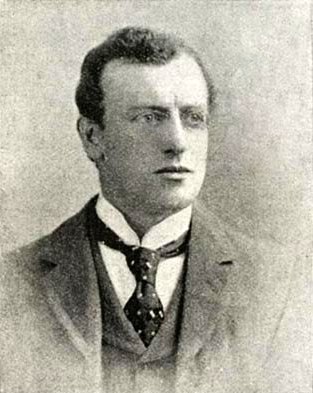 Sidney Edward Paget was born at 60 Pentonville Road, Clerkenwell, London on 4 October 1860, son of Robert Paget (1819-28 June 1892), a vestry clerk at St James and St John in Clerkenwell, and his wife Martha née Clarke (c1830-1 January 1898), a music professor, who married at Atherstone, Worcestershire in 1853. In 1861, Sidney was a newly born, living at 60 Pentonville Road, Clerkenwell with his parents, 41-year-old Robert and 31-year-old Martha and siblings Robert Ernest 7, William 5, Henry Marriott 4 and Emily Elizabeth 2. Sidney started drawing at an early age and studied at the British Museum for two years before entering Heatherley's School of Art, and in 1881 at the Royal Academy Schools. Paget contributed eighteen paintings, including nine portraits, to the Royal Academy exhibitions 1879-1905. A member of the Ipswich Art Club 1885-1891 and in 1885 exhibited from 19 Lloyd Square, Clerkenwell, an oil 'A Native of Blythburgh', in 1886 'A Suffolk Marsh, Blythburgh' and 'Rain Clouds' and his last exhibit at Ipswich was in 1887, 'The Truant'. A well-known illustrator and Paget's drawings appeared in 'Strand Magazine', 'Pictorial World', 'The Sphere', 'The Graphic', 'Illustrated London News' and 'Pall Mall Magazine' and his work became well known in both the United Kingdom and United States. He provided illustrations for Arthur Morrison's, Martin Hewitt detective stories and for Arthur Conan Doyle's, Sherlock Holmes works, doing much to popularise both series. He married at St Matthew's Church, Oxhey, Watford on 1 June 1893, Edith Hounsfield, eldest daughter of William Hounsfield of Oxney Hall, and they had four daughters and two sons. Sidney Edward Paget was of 55 Warwick Road, Margate, Kent when he died at 16 Surrey Road, Margate on 28 January 1908 and buried in East Finchley Cemetery. Two of his brothers, Henry Marriott Paget (1856–1936) and Walter Stanley Paget (1863–1935) were also successful portraitists and illustrators.

Royal Academy Exhibits
from 19 Lloyd Square, London
1879 551 A Family Portrait
606 In Morecombe Bay
1880 997 A Portrait
1881 988 Under the Hill
1882 6 The Only Way
75 Shadows on the Path
713 Below Lock, Hurley on Thames
from 36 Great Ormond Street, London WC
1884 487 Isaac Butler, Esq.
from 28 Great Ormond Street, London WC
1885 290 Robert Paget, Esq.
1887 123 Dr. R. F. Wentworth (Presentation Portrait)
from 11 Holland Park Road, London West
1890 307 Mrs Chas. Van Raalte
1891 164 Lancelot and Elaine
from Braziers, Chipperfield Road, King's Langley
1899 557 Outcast
1901 296 Sir William Henry Wills, Bart.
1902 305 Mrs Sidney Paget
from The Hawthorns, Finchley, North London
1903 470 Frank Dethridge, Esq. late Town Clerk of Paddington
1905 258 The Passage Perilous
1907 798 Francis Barraud, Esq.

---
Works by This Artist
Rain Clouds

Oil on canvas
81.3cm x 134.8cm

Angling below the Waterfall

Pencil and watercolour heightened with white
Signed 'S.Paget'
50.8cm x 73cm

Stormy Coastal Scene

Watercolour
Signed
23cm x 46cm

A Squally Day in the Channel

Watercolour
Signed
29.2cm x 43.2cm

Dutch Sailing Vessels

Watercolour
20.5cm x 37cm

A native of Blythburgh

Oil on canvas
24cm x 17cm
Exhibited at Ipswich Art Club 1895