BARRETT, Roderic Westwood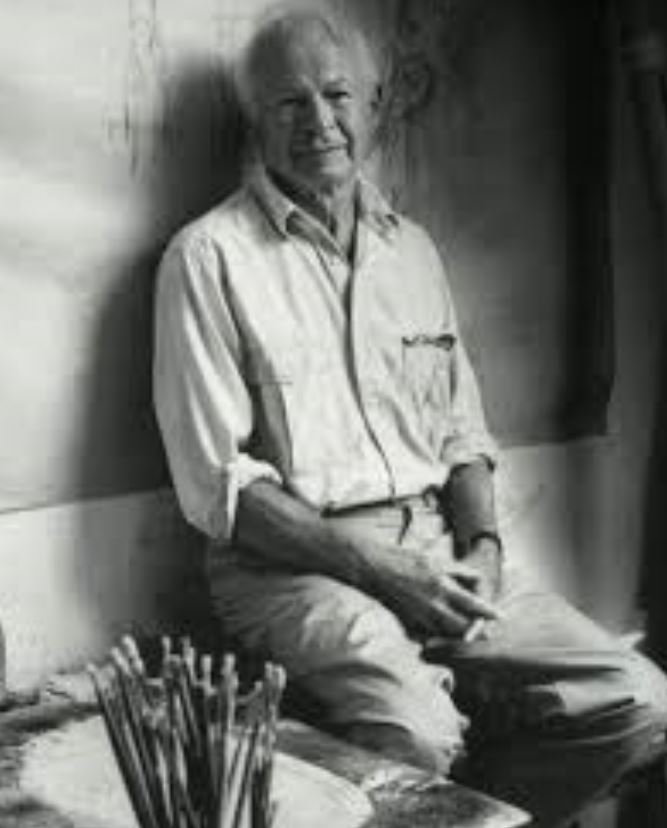 As Roderick Weswood Barrett, he was born at Colchester, Essex on 8 January 1920, son of Frederick Cecil Barrett and his wife Edith Janet née Harper, who married at Colchester in 1903, he was known as Roderic. Educated at St Christopher School, Letchworth where Roderic Barrett's draughtsmanship was recognised, and at the Central School of Art and Design in London 1936-1940, where he specialised in wood engraving, switching to oil painting in later life. He married at Colchester in 1943, Lorna Martha Blackmore, and they had two sons and a daughter. A conscientious objector during the Second World War, after which Barrett returned to Colchester and in 1947 began teaching part-time at the Central School of Art 1947-1968. After twenty-one years he moved on as a tutor at the Royal Academy Schools where he remained until his retirement in 1996. Barrett was long associated with the Colchester Arts Society, succeeding Cedric Morris [q.v.] as its president and exhibited at the Ipswich Art Club from Rooks End, Church Lane, Stanway, Colchester in 1977, two works 'Candle Hat' and 'Broken Puppett' he also exhibited extensively with solo shows in Cambridge, London, Exeter, New York, Oxford and elsewher. His work is held by the Victoria & Albert Museum. He died at Colchester on 17 November 2000.


---
Works by This Artist
Separate Relations

Oil on canvas
1970's
120.7cm x 120.7cm approx.